Toilet Bowl Repair, Replacement & Installation | Get Plumbers To Fix Immediately
Toilet Bowl Repair, Replacement & Installation
Immediate Plumbers Ready To Serve | Island Wide Services
We provide fast & immediate plumbers to repair & fix your toilet bowl problems.
Our services include problem diagnosis, dismantling of entire toilet bowl,  repair and replacement of parts of your toilet bowl.
Have serve hundreds of customers yearly, we understand the difficulties home owners face when their toilet bowl is giving them problem which is why we constantly have a team of professionally trained plumbers ready to serve you.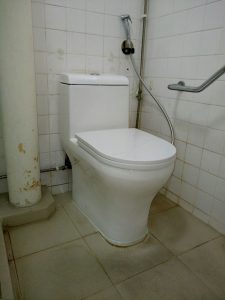 What Our Customers Are Saying?
Common Toilet Bowl Problems
Clogged Toilet Bowl
Toilet Seat Misalignment
Leaking Toilet Bowl
Common Toilet Cistern Problems
Sunken / Stuck Toilet Flush Button
Broken Toilet Flush Mechanism
Broken Toilet Flush Handle
| Toilet Repair Services | Unit Price(SGD) |
| --- | --- |
| Clearing toilet bowl choke | From $40.00 |
| Rectify water discharge into toilet bowl by replacing new siphon | From $60.00 |